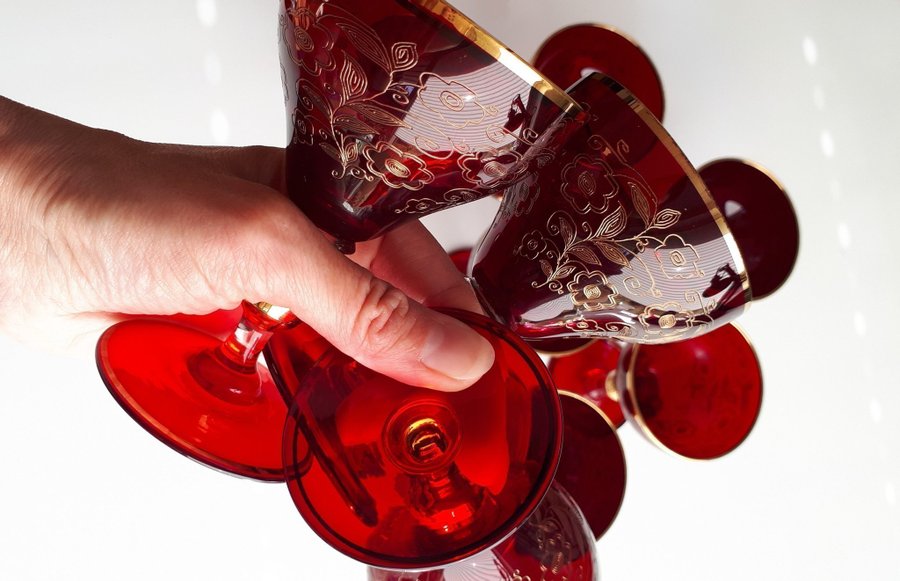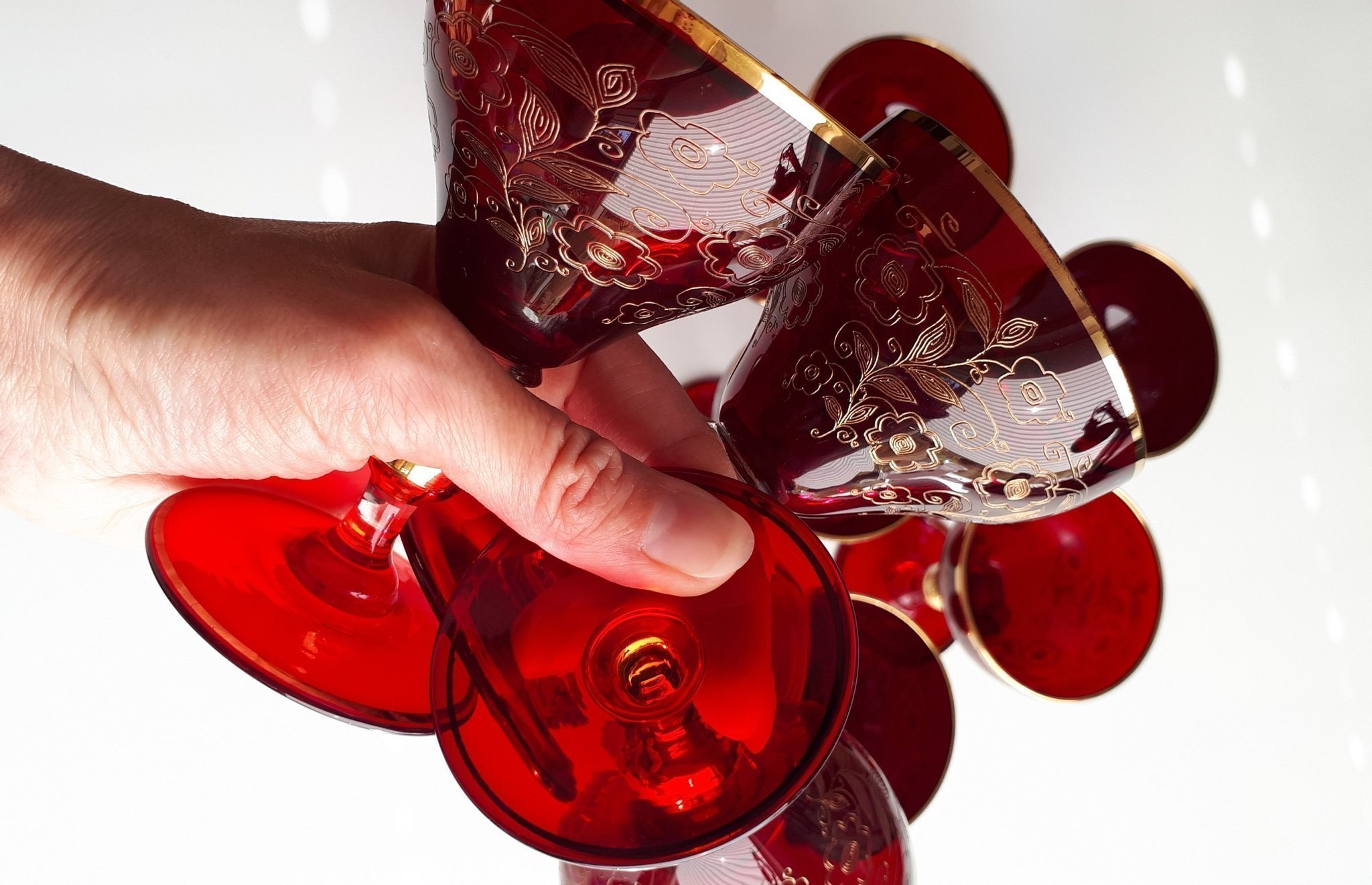 Beskrivelse
Oversat af
An absolutely beautiful set of 9 old, vintage glasses. 11 cm. Bohemian glass / Bøhmisk krystal / Böhmiskt glas. By the legendary Bohemian "Moser". Hand-made, hand-blown, have floral ornaments needle-etched in gold, and gilded. Color: deep red, ruby, cranberry. Condition: excellent, no damage or cracking; the golden trim on the upper rim of some glasses is slightly worn.

2 pluses: a) very convenient size - perfectly fits your hand, and does not slip because of the engraving; b) aesthetically perfect-looking.
* I can sell fewer than 9 glasses, even 1, - please ask me about the price.

Håndlavet / handgjorda.
Any questions - please ask!

NOTE: in my shop - only pre-owned items; delivery worldwide; shipment outside EU from 136 DKK - ask me before buying; payment without delays; shipment 1-3 days after payment; complaints about shipping cost and delivery timing not acceptable (I don't influence postal services - please feel free to contact them and check my prices, timing etc.)

Detailed info - please read "About the seller".
Pls ask if not found something in my shop - I have a lot of stuff.