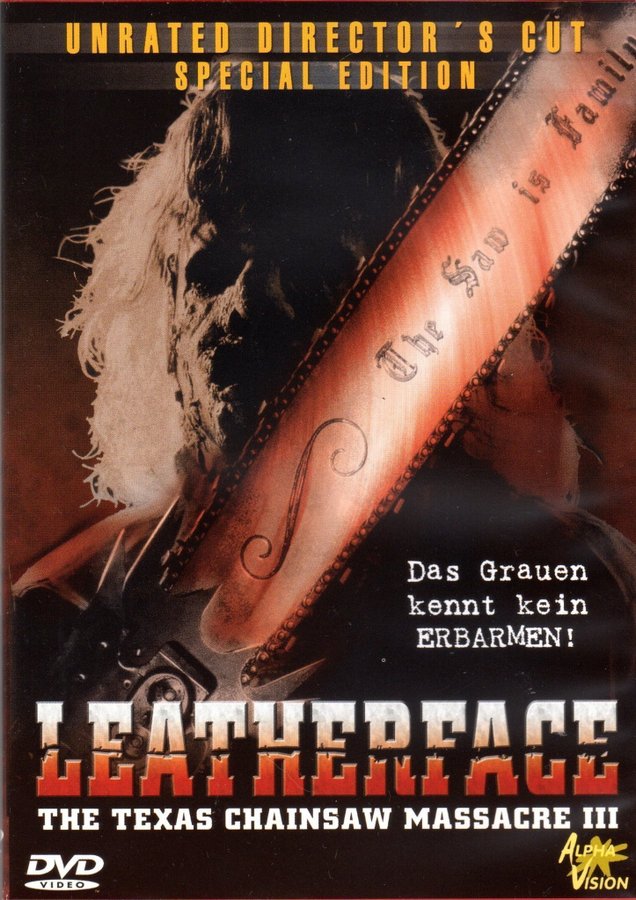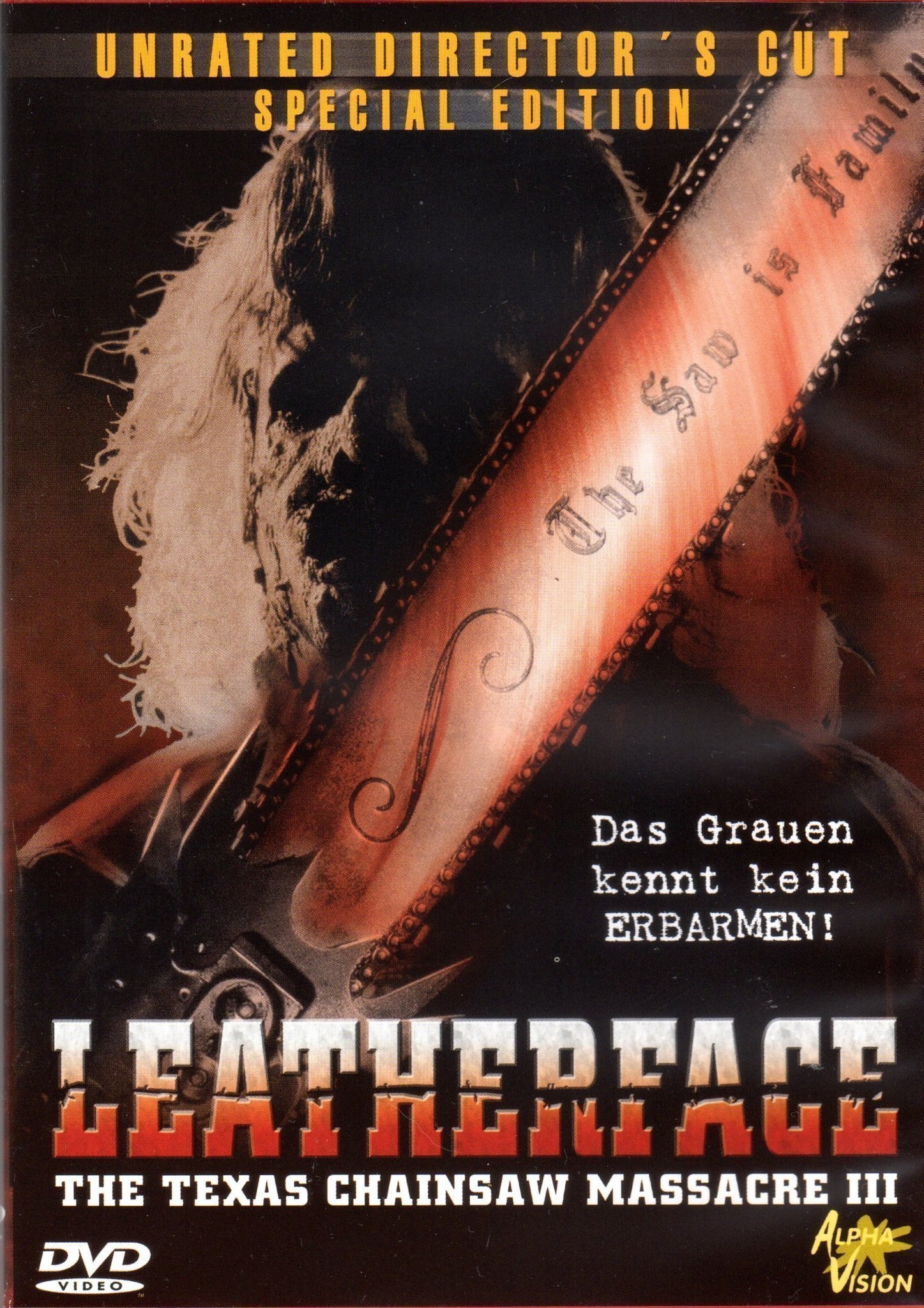 Beskrivning
"Leatherface"

Börpofa: A texasi láncfürészes mészárlás folytatódik III.
Leatherface
Leatherface - Non aprite quella porta III
Leatherface: Texas Chainsaw Massacre 3
Leatherface: The Texas Chainsaw Massacre III
Matanza de Texas III, La
Mesin Surat
TCM 3
Texas Chainsaw Massacre 3
Texas Chainsaw Massacre III, The
ImportEnglish and German audio, 100% uncut , new and sealed!Region2 DVD (playable in Sverige and rest of Europe)
...you
only have to press the "audio/language" button on your dvd-players
remote control to change from german to english audio option...it's very
easy!

Storyline:

A couple encounters a perverted gas station attendant who
threatens them with a shotgun. They take a deserted path in Texas to
seek help, but only meet up with a cannibalistic clan interested in
helping themselves to fresh meat.