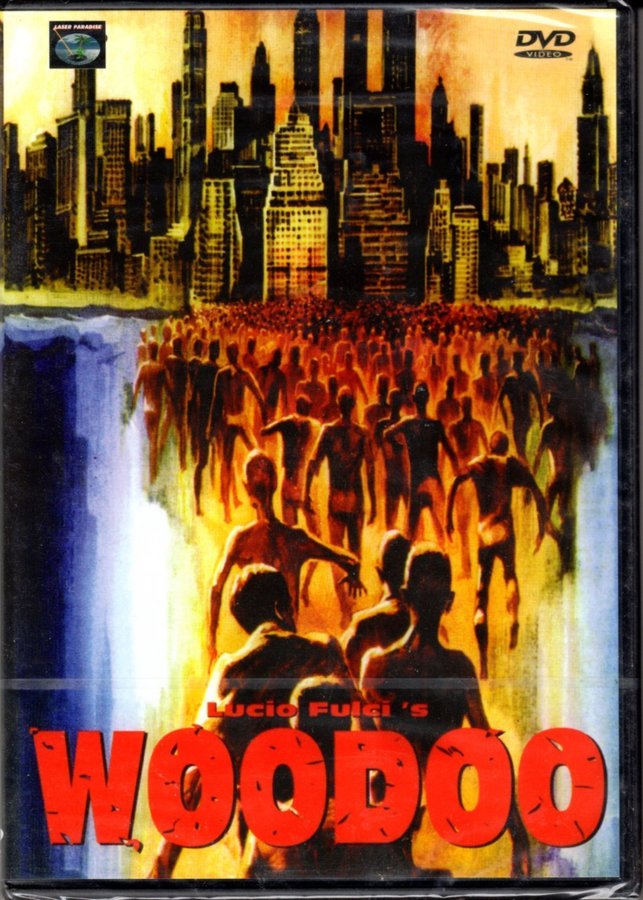 Beskrivning
"Woodoo - Zombi 2"
Enfer des zombies, L'
Island of the Flesh-Eaters
Island of the Living Dead
Sanguelia
Ultimi zombi, Gli
Woodoo
Woodoo - Rædslernes grønne ø
Zombie
Zombie 2
Zombie 2 - Woodoo: Die Schreckensinsel der Zombies
Zombie 2: Gli ultimi zombi
Zombie 2: Gli ultimo zombi
Zombie Flesh Eaters
Import release

English and German audio, 100% uncut , new and sealed!Region2 DVD (playable in Sverige and rest of Europe)
...you only have to press the "audio/language" button on your dvd players
remote control to change from german to english audio option...it's very
easy!Storyline:A zombie is found aboard a boat off the New York coast which belongs to
do a famous scientist. Peter West, a journalist, travels to the Antilles
with Ann, the daughter of the scientist. On the way, they meet with
with Brian, a ethnologist, and Susan. When they arrive at Matul Island,
they find Dr. Menard, and discover a terrifying disease which is turning
the islanders into horrifying zombies which devour human flesh and seem
indestructible....