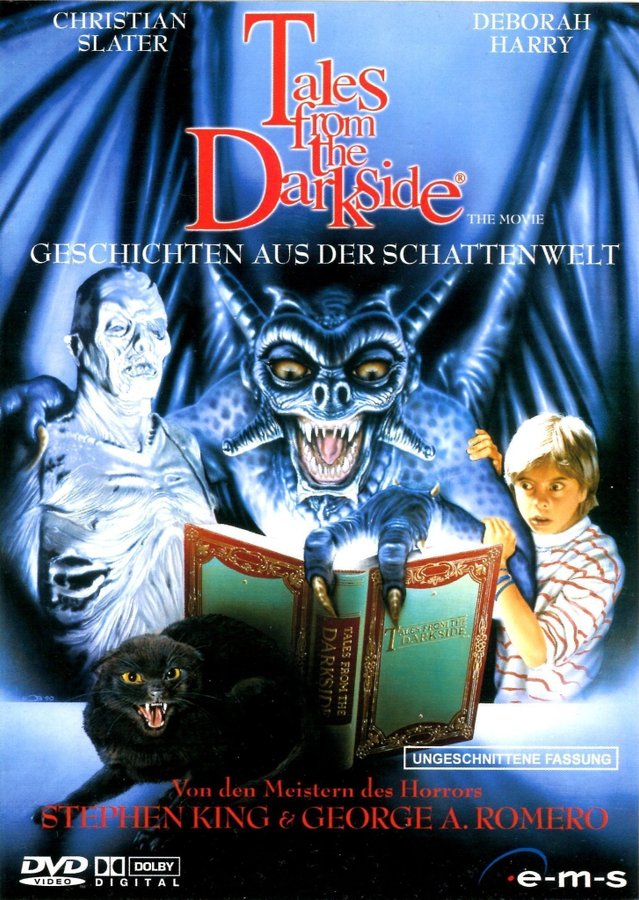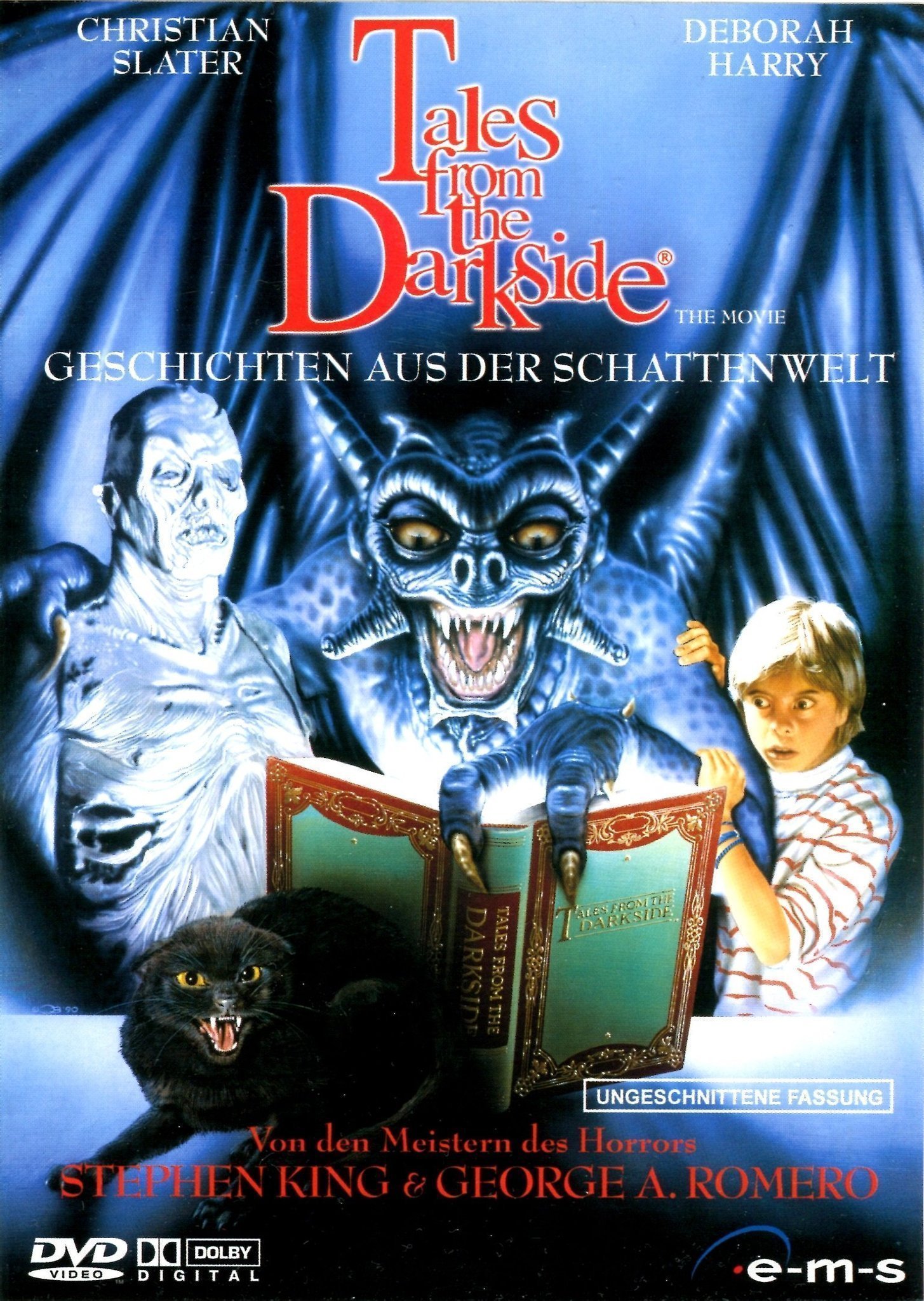 Beskrivning
"Tales from the Darkside"
Contes de la nuit noire - le film, Les
Contes de la nuit noire, Les
Geschichten aus der Schattenwelt - mehr als ein Film
Stephen Kings Geschichten aus der Schattenwelt
Import release
English and German audio, 100% uncut , new and sealed!Region2 DVD (playable in Sverige and rest of Europe)
...you
only have to press the "audio/language" button on your dvd players
remote control to change from german to english audio option...it's very
easy!

Storyline:

This is really three shorter movies, bound together by a fourth tale in
which the other three stories are read. The first segment features an
animated mummy stalking selected student victims; the second tale tells
the story of a "cat from Hell" who cannot be killed and leaves a trail
of victims behind it; the third story is about a man who witnesses a
bizarre killing and promises never to tell what he saw, and the
"in-between" bit is the story of a woman preparing to cook her newspaper
boy for supper.