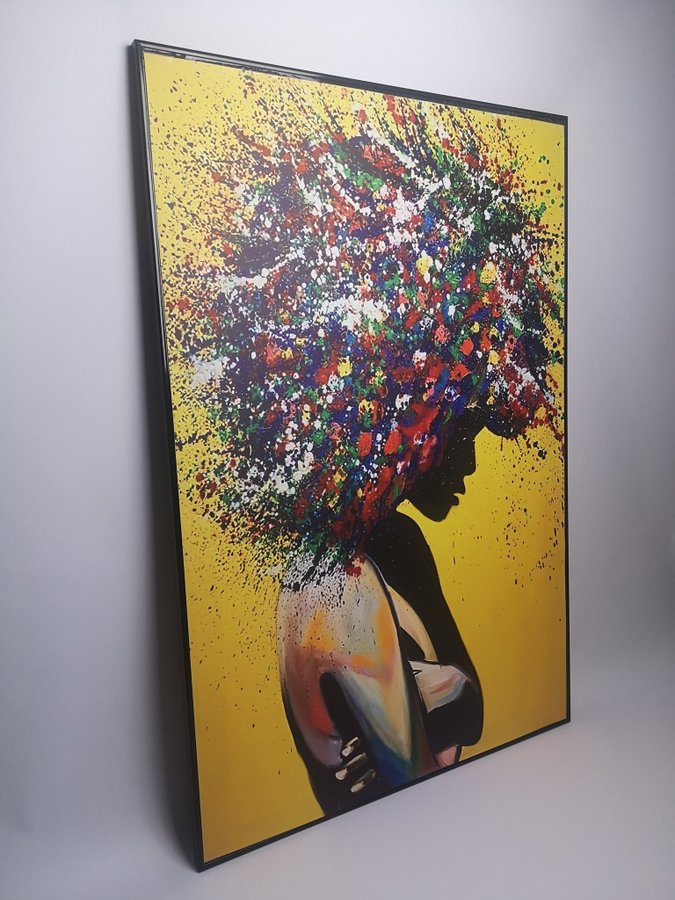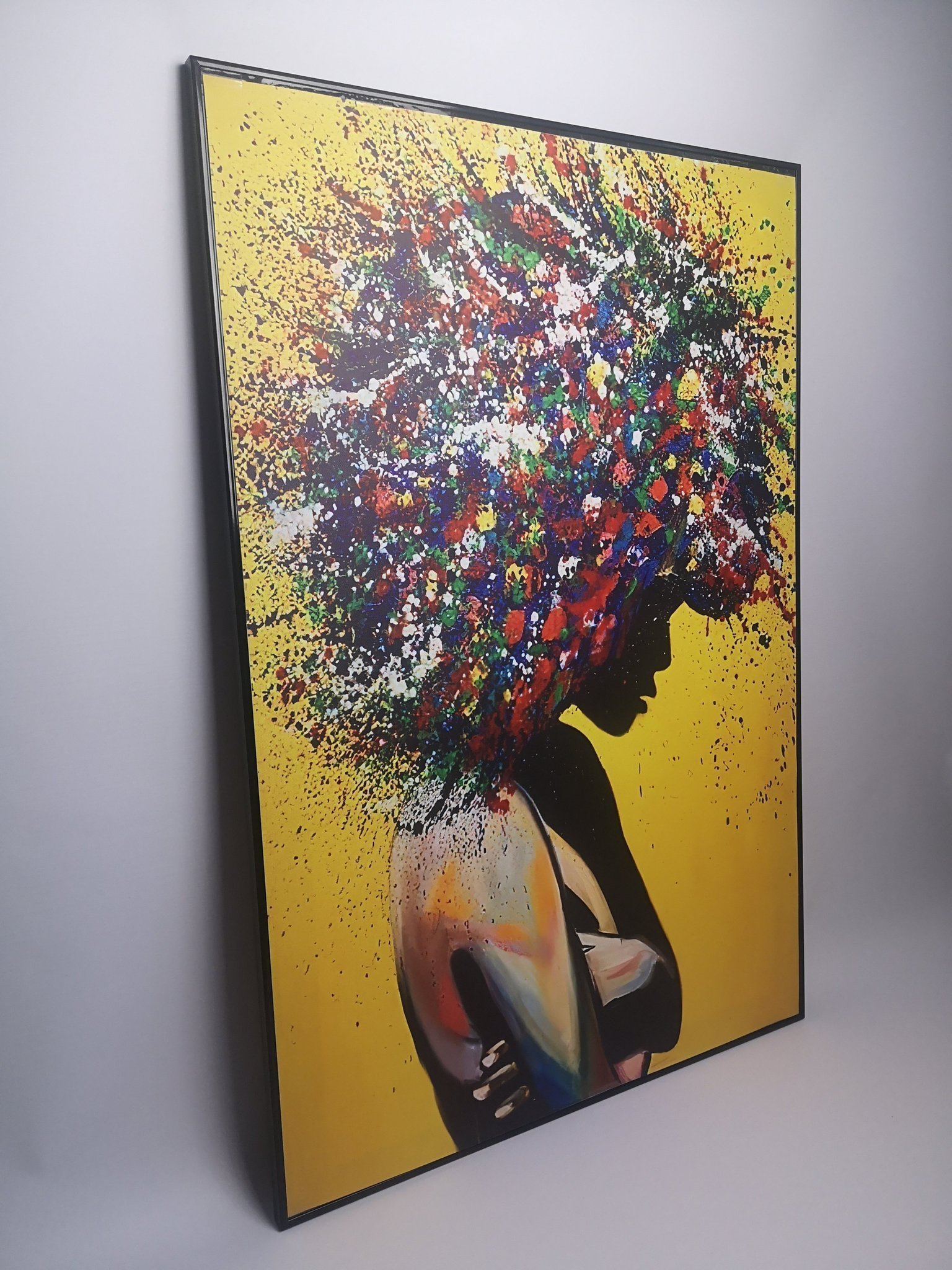 Beskrivning
The image was printed on a cotton canvas, framed in a black aluminum frame, secured with plexiglass and reinforced with an HDF board.

SPECIFICATION:
- Size: 92 cm x 62 cm
- Processing time: 1-3 working days
- Delivery: Fedex International, DHL or UPS ( parcel with tracking number)
- Delivery time: 2-6 working days
- Frame included


Cotton Canvas:
is a high-quality material that beautifully exposes the colors of the picture. The natural structure of the canvas adds character and sublime expression.

Plexiglass:
protects the canvas against dirt and damage. It gently shimmers in the rays of light, adding fineese and charm.

The Aluminum Frame:
powder coated in black emphasizes the colors of the painting, adding an industrial character to it. The frame is exceptionally durable, yet elegant and stable.

The HDF Board:
The HDF board forming the back of the picture is made of wood fibres. The HDF board is extremely durable and stable.