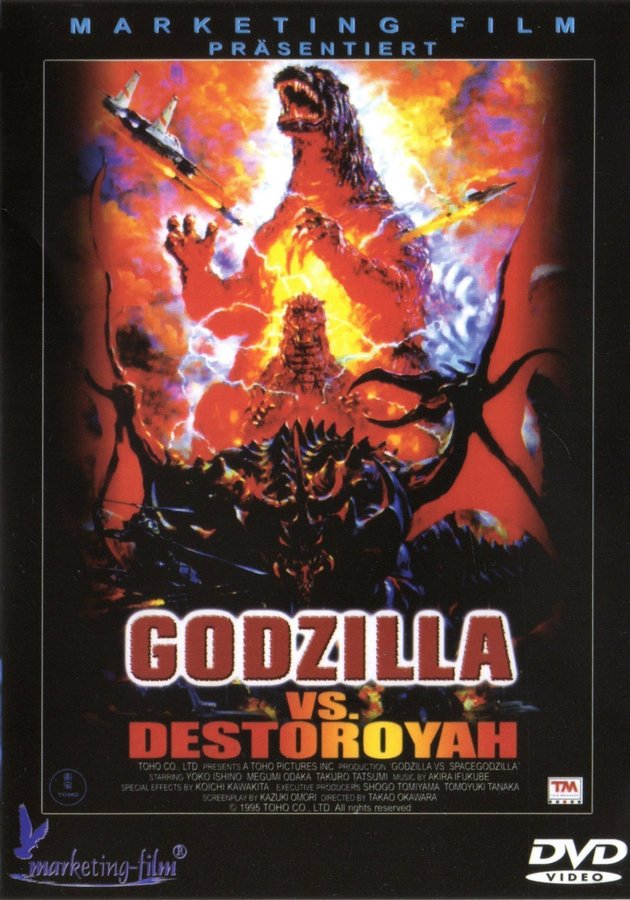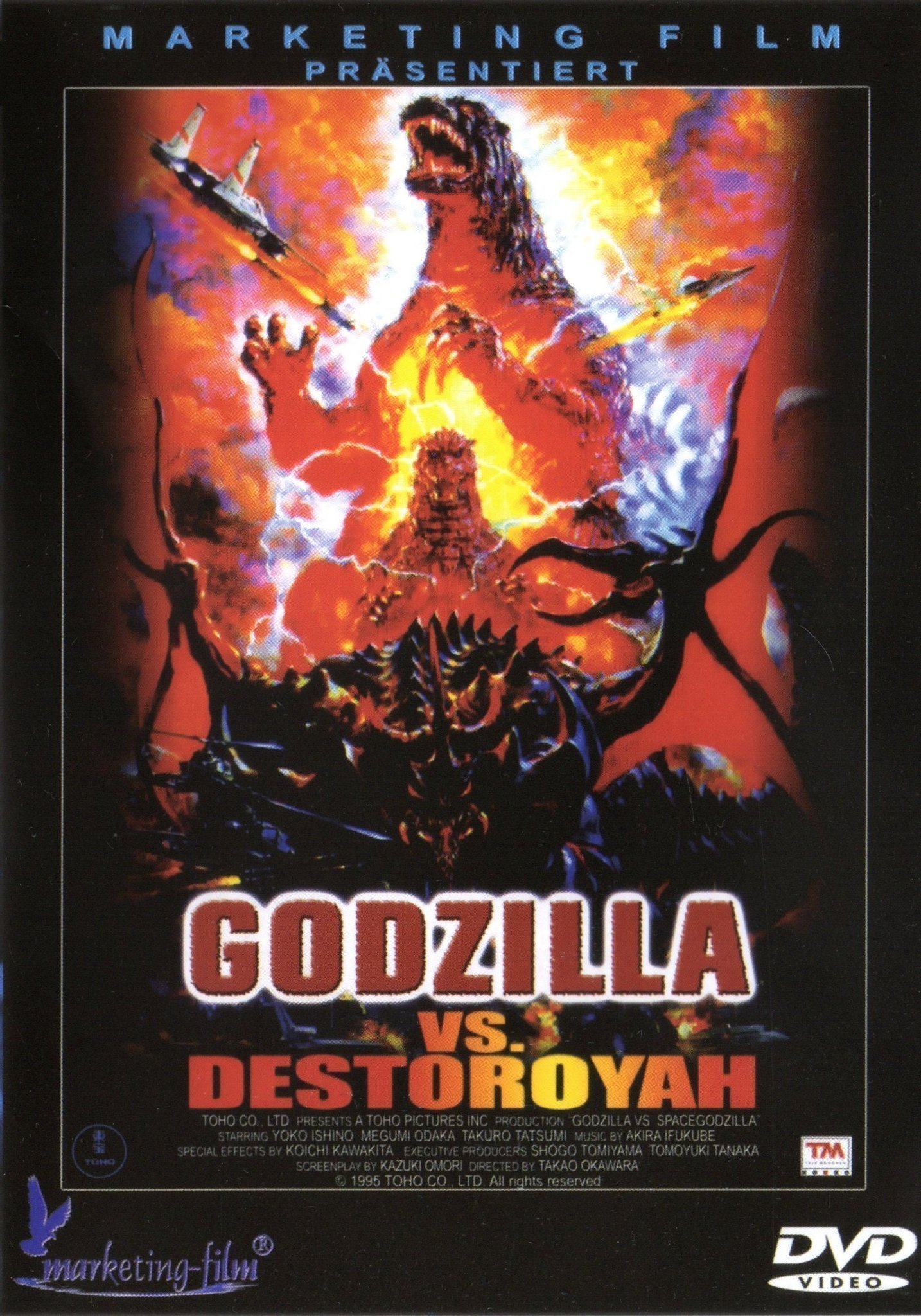 Beskrivning
"Godzilla vs. Destoroyah" (Japan 1995)
Import release
English and German audio, 100% uncut , new and sealed!
Region2 DVD (playable in Sverige and rest of Europe)

...you
only have to press the "audio/language" button on your dvd-players
remote control to change from german to english audio option...it's very
easy!

Storyline:

"Something has destroyed Birth Island, home of Godzilla and Little
Godzilla and soon, it is discovered that Godzilla has developed a bright
flaming glow, indicating that his nuclear energy is growing out of
control. Fearing that Godzilla will soon explode, the G-Force tries to
freeze him, thus cooling his temperature. But another problem arises as a
horde of human sized creatures, formed from a combination of Godzilla
cells, and the weapon that destroyed the original one, The Oxygen
Destroyer. Now the military must try to stop these creatures and stop
Godzilla from going through a nuclear meltdown that could destroy the
world."