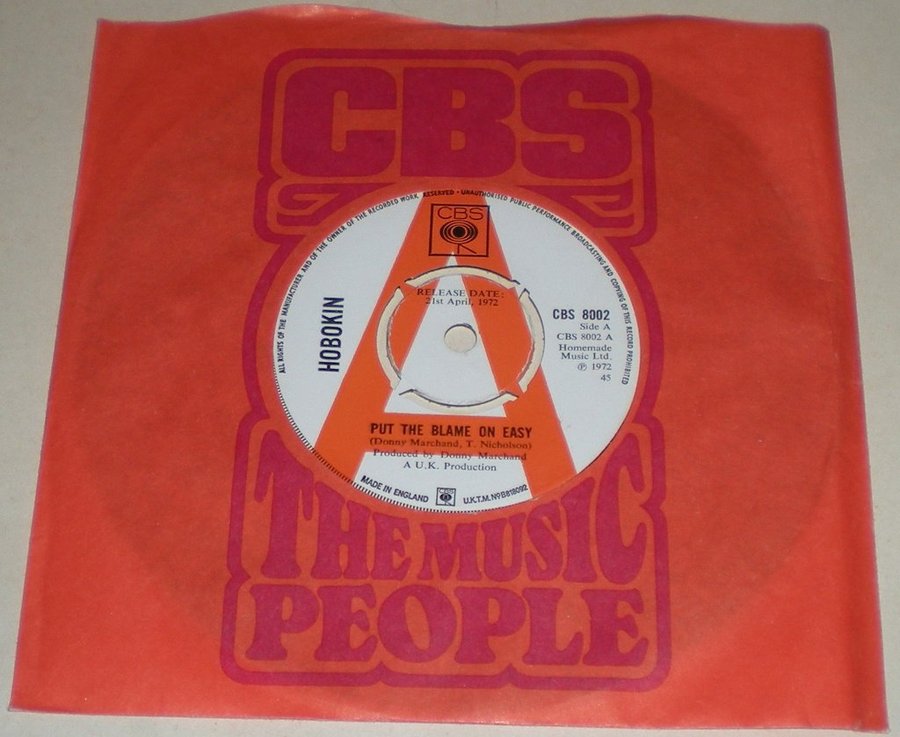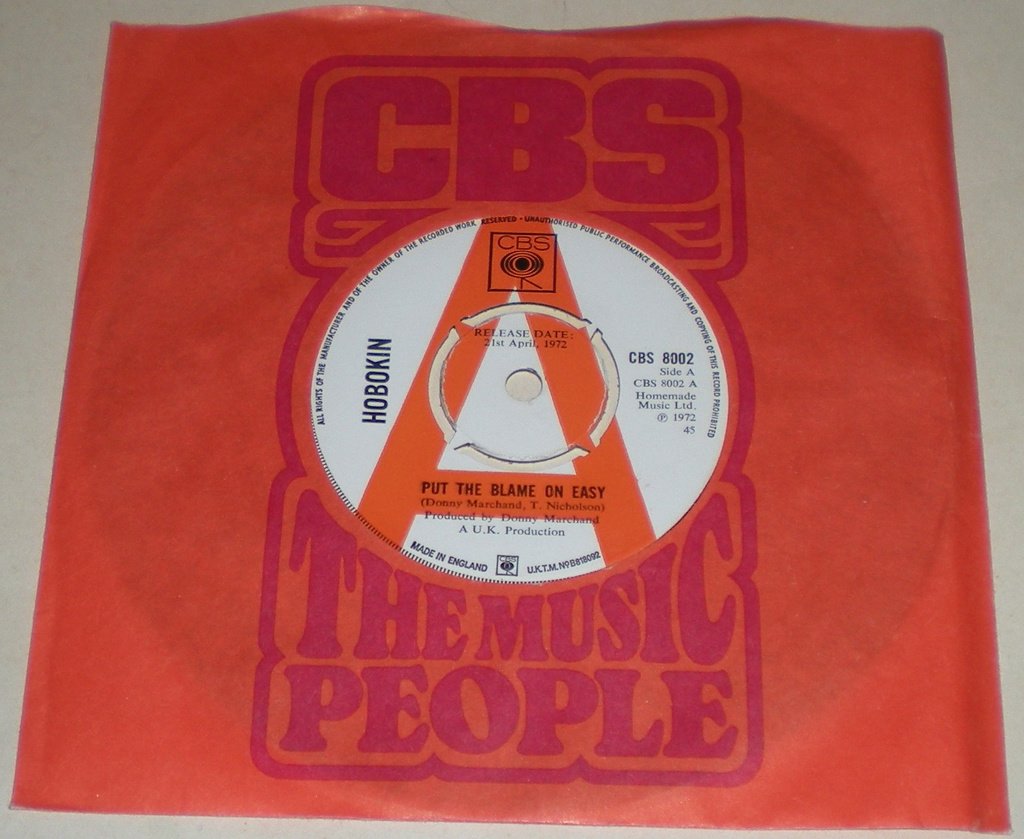 Beskrivning
Hobokin 45a 1972 A-Lable Promo

Put the blame on easy / But never wine

Cbs 8002
Uk Press

Skick Skiva: VG++
Skick Omslag: - Bolagspåse

Vi tar inget betalt för packning och emballage (Singel kartong), endast Postens avgifter tillkommer.
Samfraktar inom 7 dagar. Skickar endast med posten.
Läs gärna vårt personliga meddelande med skick gradering mm innan ni köper skivan.
Betalning till plusgiro inom 5 arbetsdagar

Iban can be used from all EU countries that have Euro as currency.
PayPal or cash in registered letter from all other countries.
For payment and shipping see our personal info.